WP Affiliate Software Documentation
How to Easily Create a Simple WordPress Store Online for Free
How to Easily Create a Simple WordPress Store Online for Free
We received a lot of requests to write up a step by step tutorial on how to create a simple WordPress Store. A lot of these requests came from new bloggers who have just setup their WordPress site to try andmake some extra money from their blogby selling a small number of products.
In this tutorial Peter and Keith will show you how you can setup a basic WordPress store using WordPress and the FreeSimple WP Shopping Cart.
(Click the PDF image below to open/download the tutorial)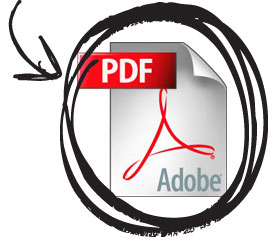 If you want to use the Stripe payment gateway to setup a simple online store for free, thencheck this tutorial.
WordPress eStore Startup Guide for Dummies
How to Create and use Custom Page Template in WordPress to Create a Sales Page
A Bucket Full Of Objects Amazon S3
8 Steps for Building a Successful Internet Business Partnership
Filed Under:Shop Admin TipsWordpressTagged With:Create WordPress Shope-commerceecommercehow toselling onlinewordpress ecommerceWordPress ShopWordPress Store
Brilliantly quick and well presented. Thank you so much: just what I needed!
Thanks for the tutorial. You made it pretty simple to set an online store up on wordpress.
Now, I have to find a way to integrate this with an inventory management system so that the products are automatically added to the store without having to add them explicitly.
In any case, this is really good information.
Handy information on how to setup your own webshop, thanks!
Nice. It was very useful to set up a my eStore in my blog.
Very useful this tip to create a free web store
Your email address will not be published.Required fields are marked*
Save my name, email, and website in this browser for the next time I comment.
How to Use Regional Sales Tax Using Simple Shopping Cart […]
10 Free Themes for Your WordPress Site for 2018 […]
A Selection of E-commerce Platforms For Non-WordPress Site […]
PayPal or Stripe – Which One is Better for My E-Commerce S […]
How to Resend a PayPal IPN Message for a Transaction […]
View our WordPress plugin collection and start using them on your site.