If youre looking for quality, custom-made artwork designed just for you, youve come to the right place! Our brand is being talked about all over the nation and its because we strive for quality custom artwork and total customer satisfaction from the very first interaction until delivery of the completed artwork and beyond. If youre looking for something cheap and fast, youve clicked on the wrong website. BUT if youre looking for detail, exquisite artwork and an artist who puts his all into every custom pieceWELCOME!
Were the best at what we do! I know. I know. Everyone says that. Check out our Galleries and Testimonials tab to see for yourself! The success of our business is not measured by how many pieces of artwork we ship out the door. Its measured by the quality of each airbrushed piece. Its measured by the number of new customers who hear about us through a satisfied customer. Its measured by the service we provide YOU and to each and every customer.
Although we are located in Owensboro, KY, over 90% of our customers are from other areas of the US from Maine, to Florida, over to the west coast of California and many other places in between.
While we have a huge reputation for working on Corvettes, Challengers, Camaros and other muscle cars, we enjoy working on any and all cars, bikes, dragsters, go carts, wall art or any other special project you have in mind!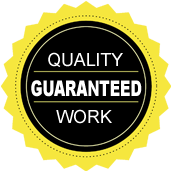 Its all about quality: time and attention to detail. Its about making sure you get exactly what you want. We stay in touch with you throughout the entire process to make sure we create the custom artwork you have in mind.

1413 Triplett Street Owensboro, KY 42303
For more contact informationClick Here